Before we look at the drawings and poem, here's the link to a crossword puzzle seven-year-old Tarun has sent us. Here are three more readers for you to meet...
Let's first meet Prathika. She's sent us the lovely parrot she drew.
"I am eight years old. My hobbies are singing, dancing, cooking and reading stories. Purple Bean stories are very interesting and I am able to relate to many situations. The best part is, we have story related activities and facts. Just loved it.❤️"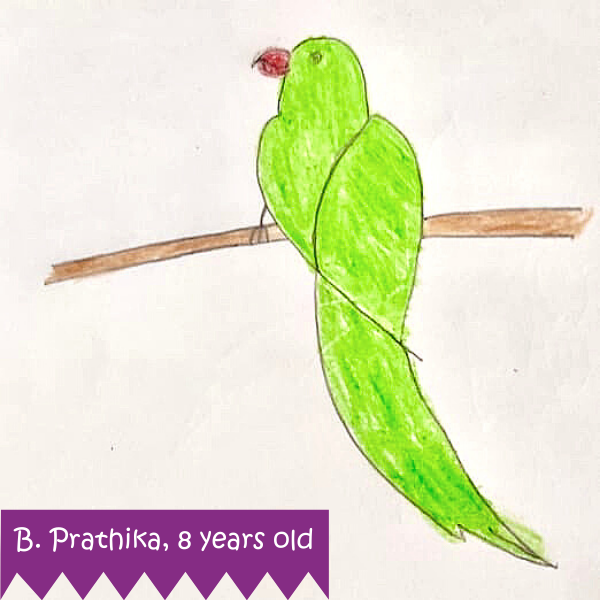 Next is Samyuktha. Here's a little about her and why she likes The Purple Bean. She's shared a lovely little poem with a beautiful message.
Samyuktha likes to do art and craft works. She is very interested in reading books. About purple bean... She likes how the stories are illustrated. She likes the way story comes with games and fun facts.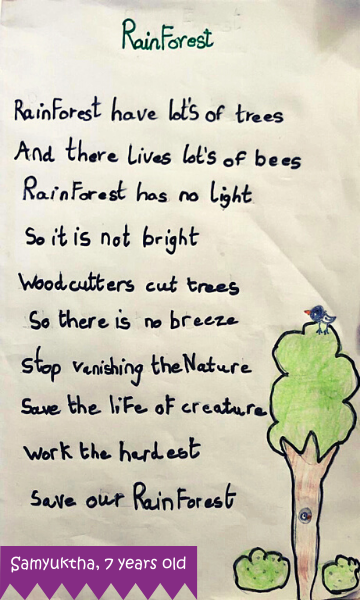 We have Sai Aswin next. An inquisitive child who's sent us a rocket. Where is it off to? Here's more about him:
Sai Aswin loves to learn and read. He loves to watch cricket. He's an avid chess player too. Purple bean is interesting to learn many things and solve puzzles. Eagerly Waiting for next Venkat story.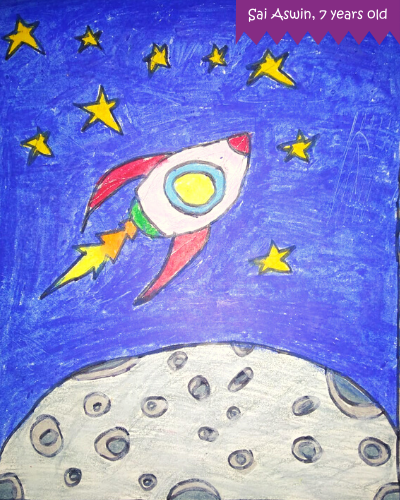 That's all we have for now. We'll be back next Wednesday with more interesting reader submissions. You know what you need to do... Everyone is waiting to see what you come up with!
---
If you'd like your work to be featured on the website, please send it over via email. It can be anything. A story, poem, essay, puzzle, audio clip, video, or even a book review. Anything you dream up will be published here.