Essay: Indians and Animals
Bhimbetka Rock Shelters are among the earliest evidence of human settlement in the Indian subcontinent. These are paintings made by our earliest known ancestors. Bhimbetka caves are situated in Madhya Pradesh, not far from the Sanchi Stupa we read about last week. The paintings in Bhimbetka are close to 10,000 years old. Some archeologists think the oldest paintings might even be close to 30,000 years old! Some of the paintings in these pre-historic caves show wild animals such as rhinoceros, tigers and boars while one depicts humans with dogs.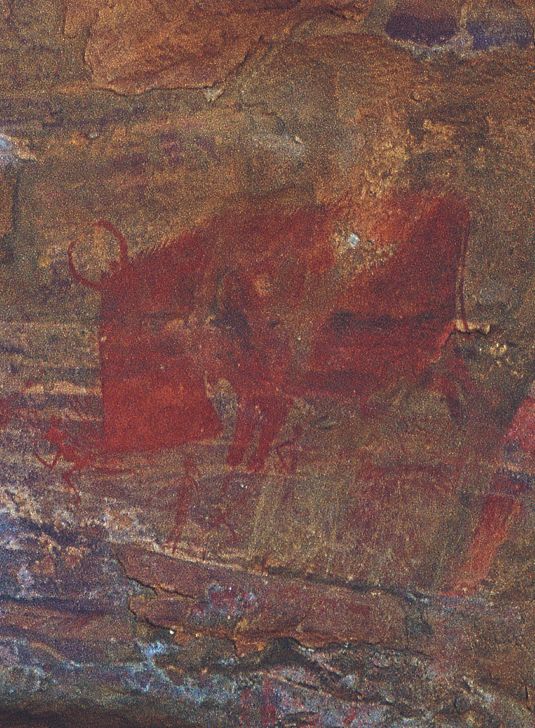 In Kalidasa's great epic, he describes how the birds and animals of the forest loved Shakuntala. When injured by King Dushyant's arrow, a wounded deer goes to Shakuntala and she takes care of it. Shakuntala could be considered one of our earliest Animal Rights activists! In modern times, the Bishnoi of the Western Thar Desert play a vital role in nurturing endangered blackbucks. They consider blackbucks to be sacred.
No temple is complete without a cow. Many temples also have a resident elephant. One temple elephant recently became popular on social media as "bob-cut Sengemalam". Isn't she cute?
Temple elephants are considered sacred and they are treated with utmost love and respect. They also bless devotees.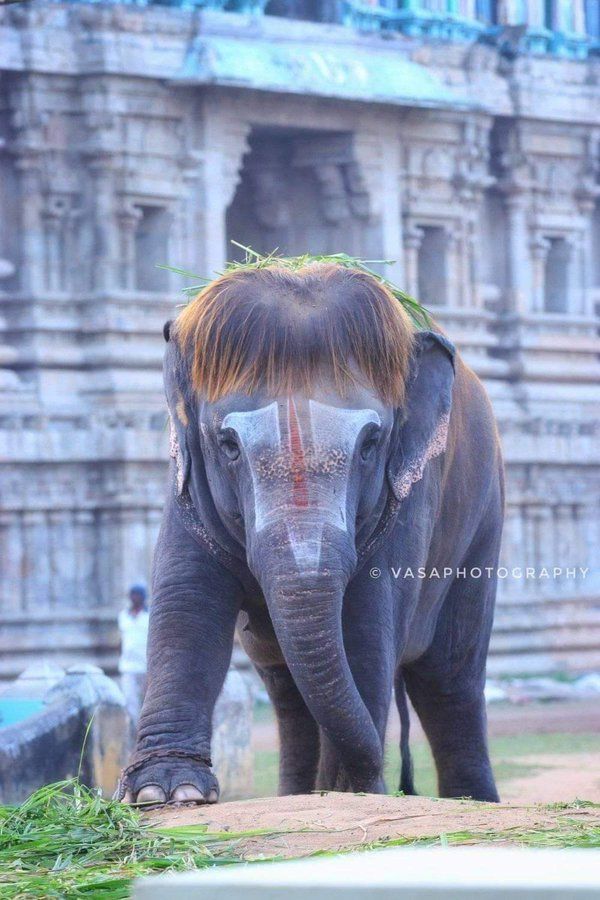 Every Hindu deity is associated with an animal as a vaahana. Shiva's bull and snake live in harmony with Ganesha's humble mouse and Karthikeya's beautiful peacock. From the gentle swan to the fearsome lion  ridden by Durga, all animals are loved and worshipped. Other animals appear in Hindu culture as icons. Hayagreeva is the horse-headed avatar of Vishnu. Suka Muni is a parrot-headed sage. Kerela is home to the Jatayu National Park. It is home to the world's biggest bird sculpture. Even the humble black ant is loved and respected by many traditional families who put out sugar for the little creatures.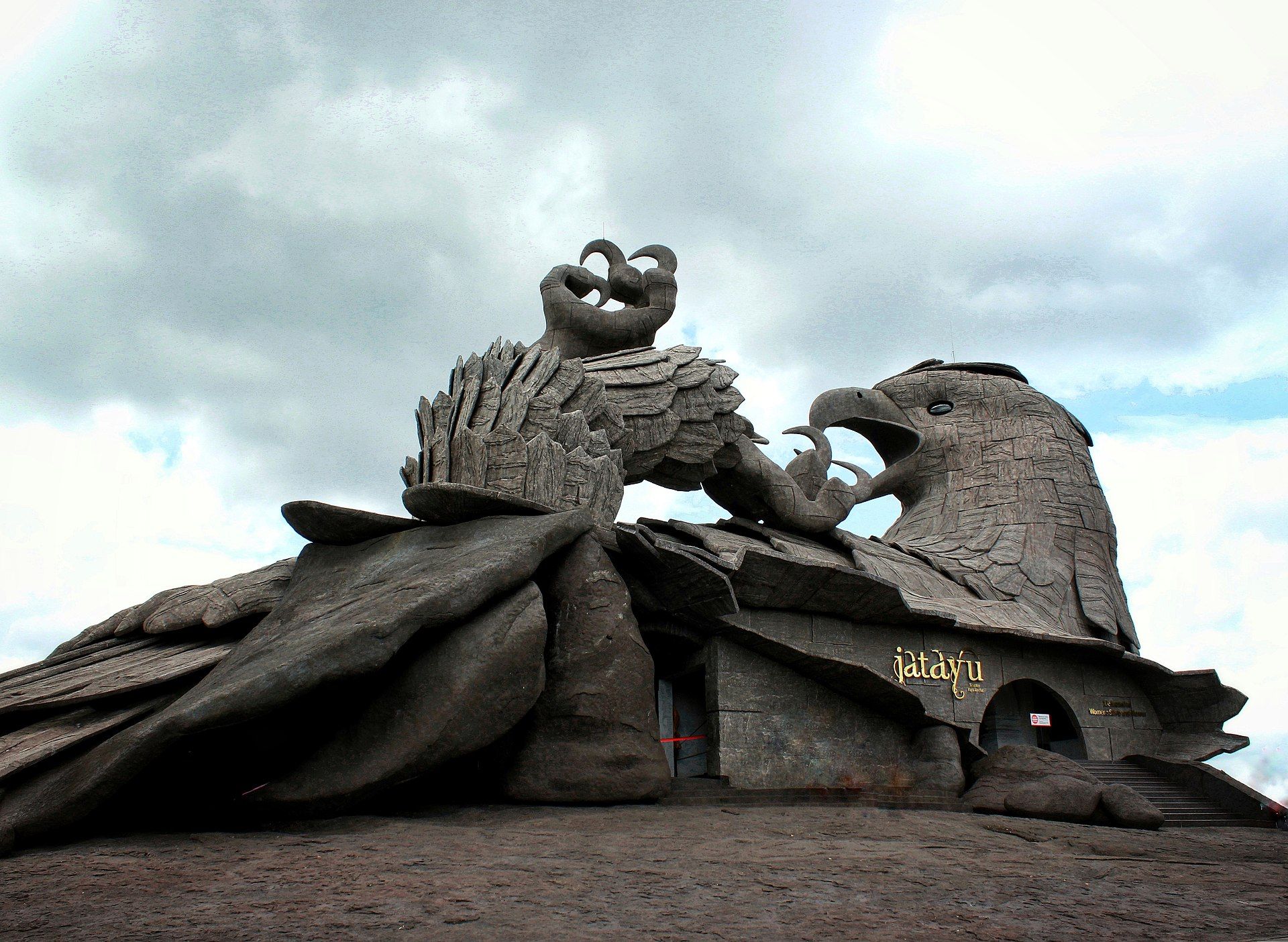 Animals are much loved in farms too. There are festivals such as Mattu Pongal in Tamil Nadu, Kanuma in Andhra Pradesh and Telangana, and Gahma Purnima in Odisha where farm animals are worshipped.
In addition to animals which help on farms, many farmers also befriend their furred and feathered visitors. For instance, a farmer named Muthu Murugan from Thondamuthur village in Coimbatore district plants millets on his land exclusively for birds to feast on!
Of course, we cannot end a story about animals without remembering the role animals played on the battlefield. War Elephants were an important part of ancient Indian armies. Maharana Pratap had an elephant named Ramprasad which was captured by Akbar's army. Ramprasad refused to eat or drink anything and preferred to give up his life on the 18th day rather than accept a new master.
Maharana Pratap's horse, Chetak, is also remembered for his loyalty and valour to this day. Chetak lost his life jumping over a river to save his master. Maharana Pratap deeply grieved the loss of his beloved companion. Memorials in Chetak's honour can be found in Udaipur and in Haldighati.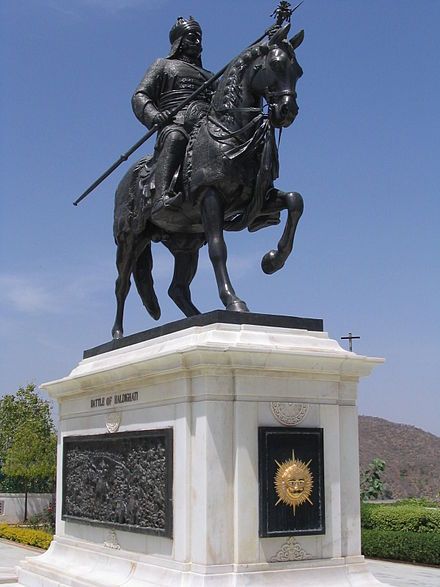 As you can see, animals and humans can bond deeply with each other. Therefore, it's important to be careful when interacting with them in the wild or choosing a pet.