We have a sweet poem and some amazing art work this week. We will have more submissions - a quiz and some crafts - on Thursday so please stay tuned!
First up, here is Sandra's poem.
Hi, I am Sandra, 8 yrs old. I love to draw, paint, bake and do craft work. Reading has become a favourite pastime for me now. The website "Purple Bean" is very interesting. I love the story " Venkat and the Kittens" because it's just a reflection of what has happened in my campus. The puzzle corner is interesting and keeps me busy. The essays are flooded with information and helps me to know more. Creative corner helps me to share my drawings and I am very happy that I have a platform now to showcase my drawing talent.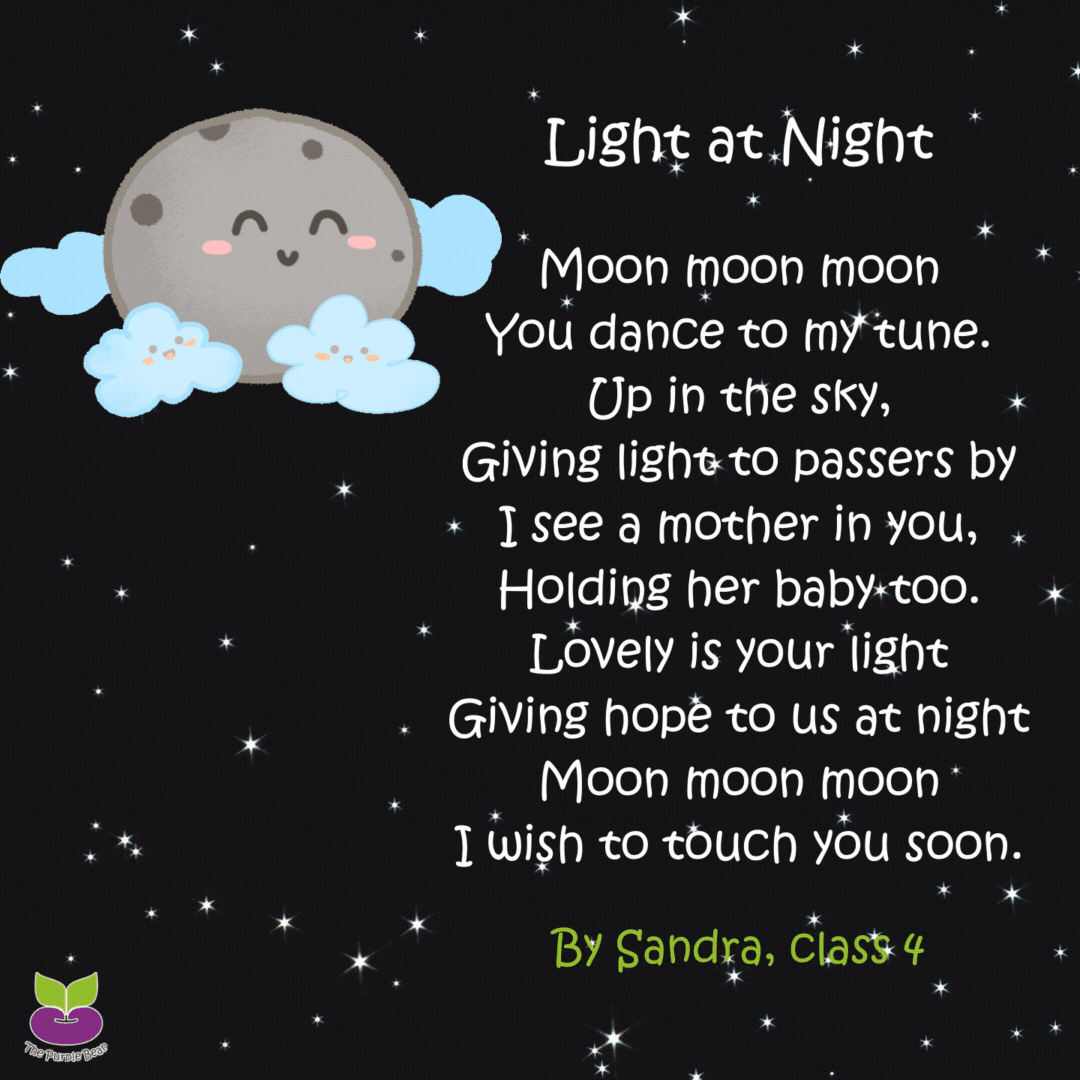 Next up, Aarabhi has sent us another sweet drawing. This time, her subject is Venkat and the Kittens. You can see her first one showing Venkat's Cartwheel and The Mango Tree here. She writes:
Hi, I am Aarabhi again. I drew a drawing on the story about Venkat and the kittens. I love pets like kittens and puppies. My favourite part is Venkat and his family finding Tingu, the kitten. I loved the whole story a lot. Thank you Sambhavi aunty 🙏 I loved the story a lot. Keep writing many more stories like this so I will keep reading your nice stories👍☺️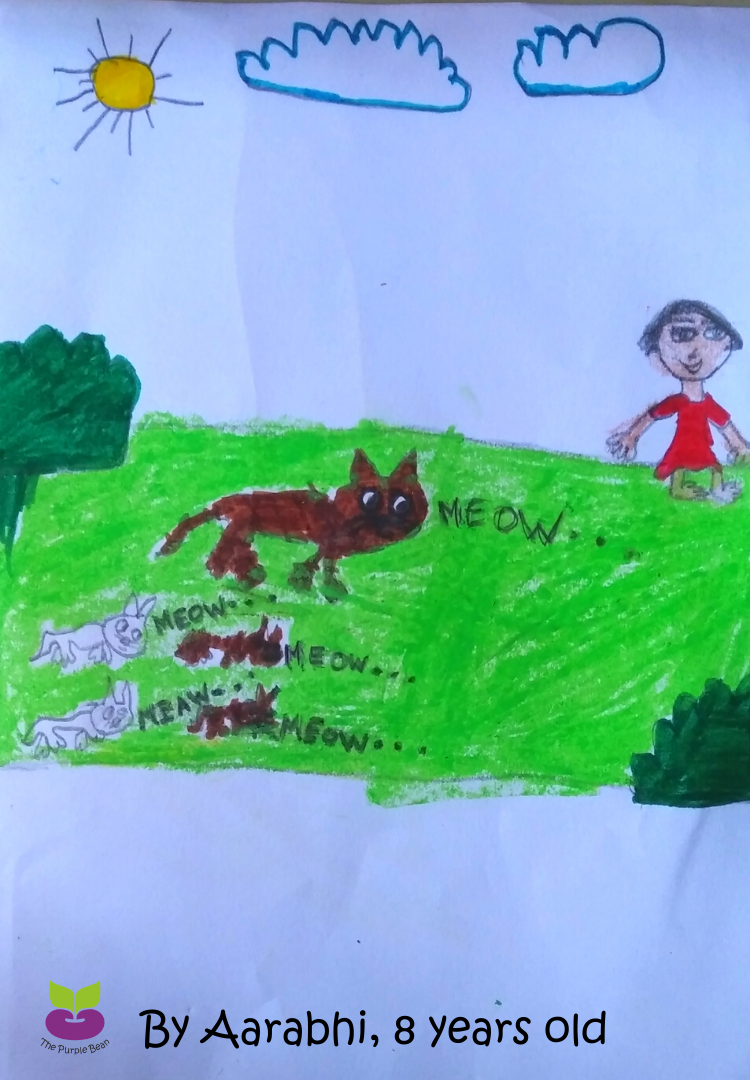 And now we have not one but two drawings from Sween! You might remember listening to her poem last time.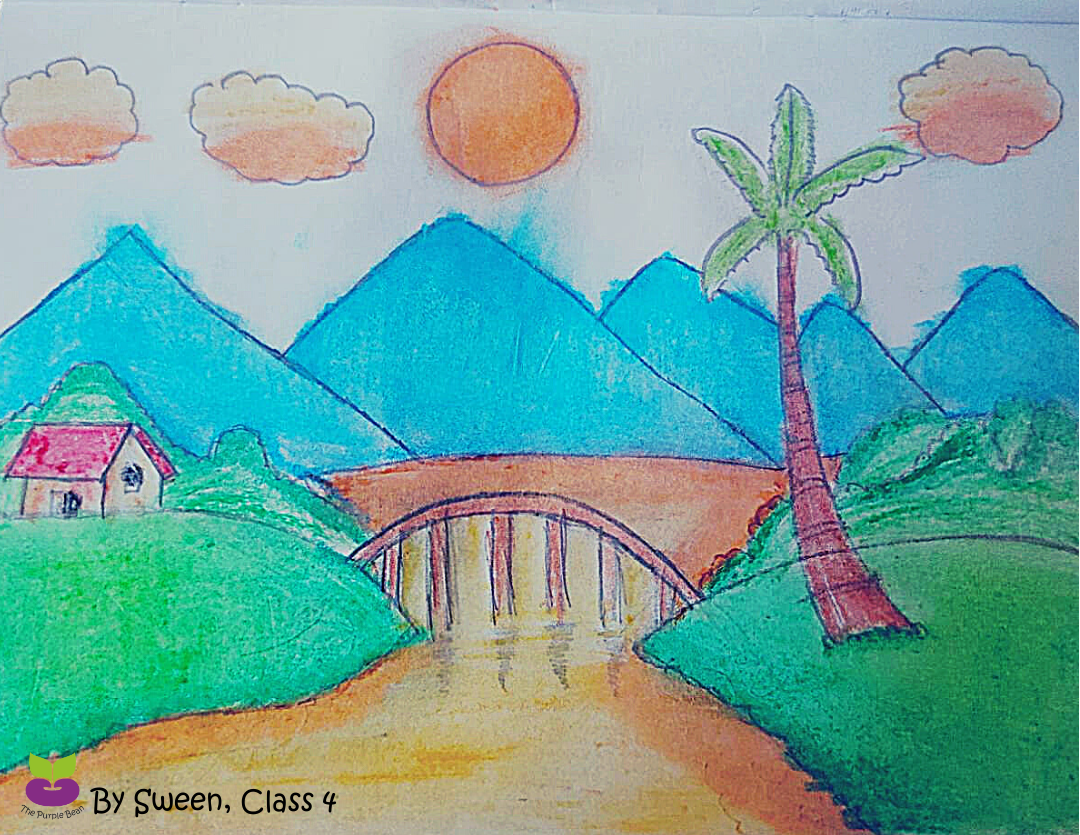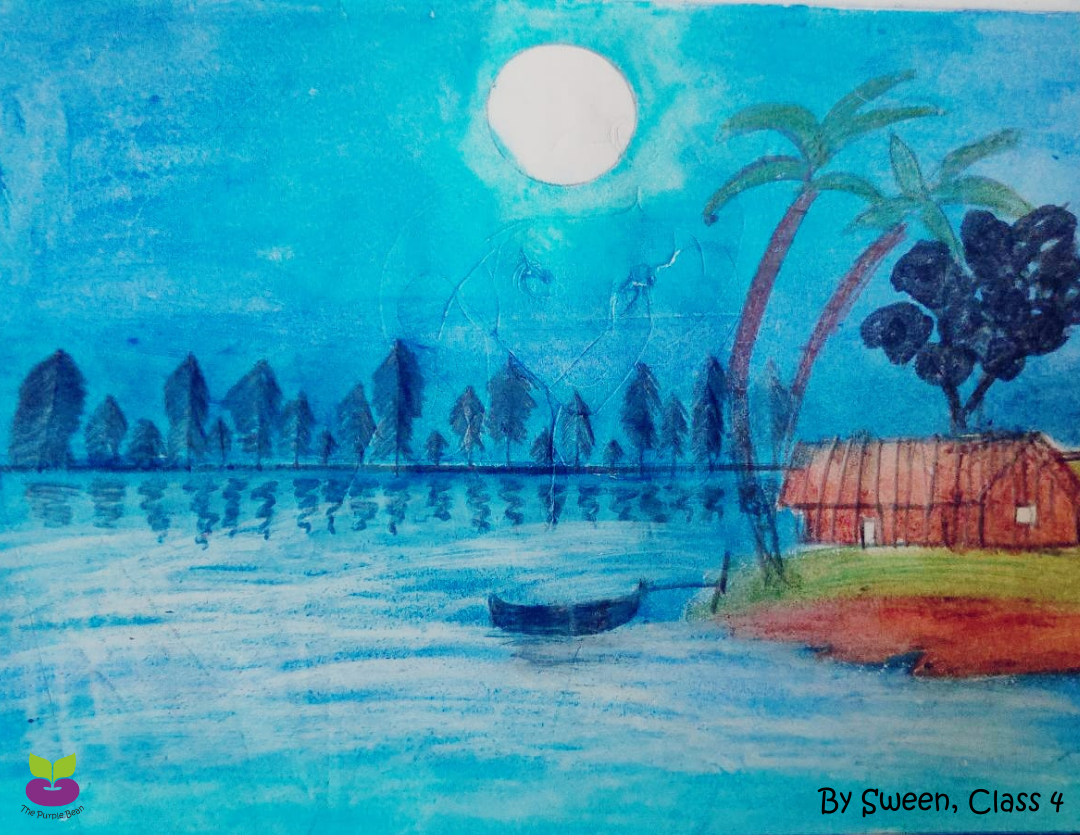 That's all we have for now. We'll be back on Thursday with more interesting reader submissions. You know what you need to do... Everyone is waiting to see what you come up with!
---
If you'd like your work to be featured on the website, please send it over via email. It can be anything. A story, poem, essay, puzzle, audio clip, video, or even a book review. We promise to post every single submission sent by our readers.