Here's a fantastic drawing by Arabhi. She writes:
I am Aarabhi R, eight years old. I like to do art work especially drawing,  coloring, cutting work and reading story books. I loved the story of Purple Bean "The mango tree" and " Venkat's cartwheel" and I drew both stories in my own imagination in a paper.  I enjoyed reading books from Purple Bean. This is my first experience of finding Puzzles using the link provided below the story in a laptop. I had fun finding the words and completing the puzzle. I am  waiting for the next story.  A big THANK YOU to the Purple Bean Team.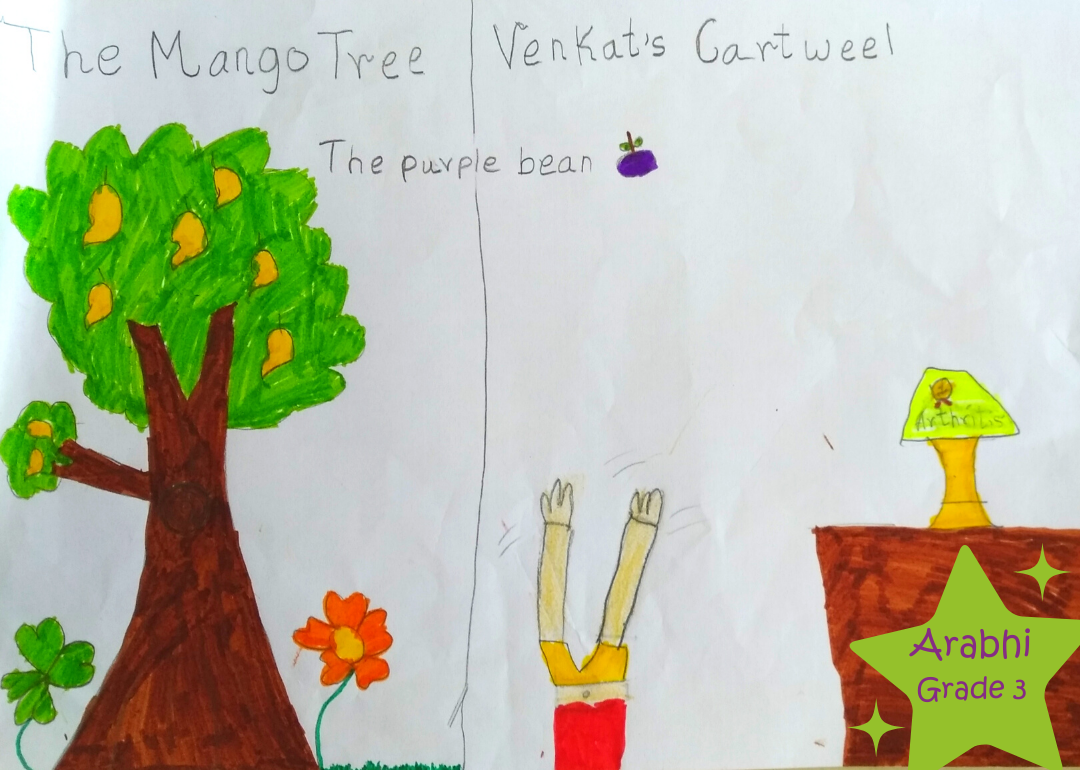 Here's Pooja Sri who is in 4th Grade. She writes:
This is Pooja Sri of 4th std from Chennai. I learned about Purple Bean from my mother. I loved the word search  puzzles and the crossword puzzles. The puzzles were so interesting. I loved it so much.
My hobbies are drawing, reading books and writing stories. I love to sing and dance. I'm also learning Bharatanatyam. From purple bean i liked the crossword puzzles. I also liked the story mango tree. Purple bean both entertains and educates me.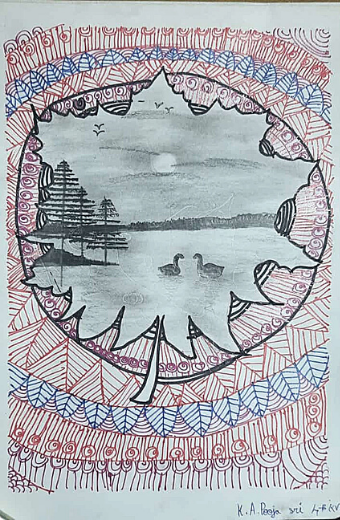 Now for Sanjith. He hasn't told us much about himself but his drawing is wonderful!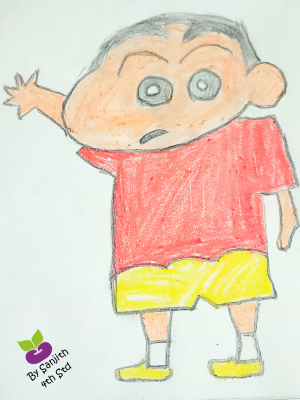 And here's Sandra...
Hi, I am Sandra, 8 yrs old. I am a class 4 student. I love to draw, paint, bake and do craft work. Reading has become a favourite past time for me now. The website "purplebean" is very interesting. I love the story " Venkat and the Kittens" because it's just a reflection of what has happened in my campus. The puzzle corner is interesting and keeps me busy. The essays are flooded with information and helps me to know more. Creative corner helps me to share my drawings and I am very happy that I have a platform now to showcase my drawing talent.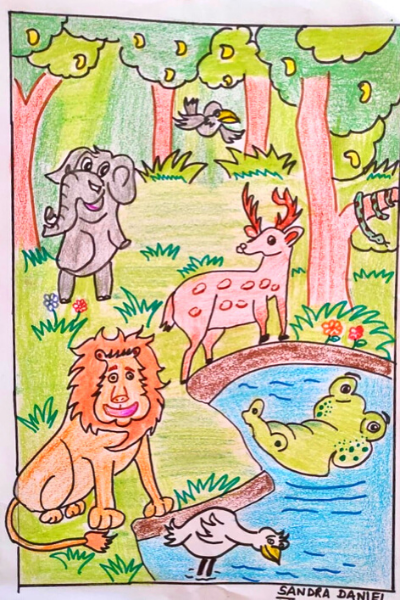 Let's end with Sween's poem. Click this link to listen. You can also scroll to the bottom and play it on the this page.
That's all we have for now. We'll be back next Wednesday with more interesting reader submissions. You know what you need to do... Everyone is waiting to see what you come up with!
---
If you'd like your work to be featured on the website, please send it over via email. It can be anything. A story, poem, essay, puzzle, audio clip, video, or even a book review. Anything you dream up will be published here.