Let's meet Shanvitha from Vijayawada, Andhra Pradesh, today. She's a Kuchipudi dancer and loves the Telugu language.
Here's a photo of some of her art. She follows this channel on YouTube for ideas.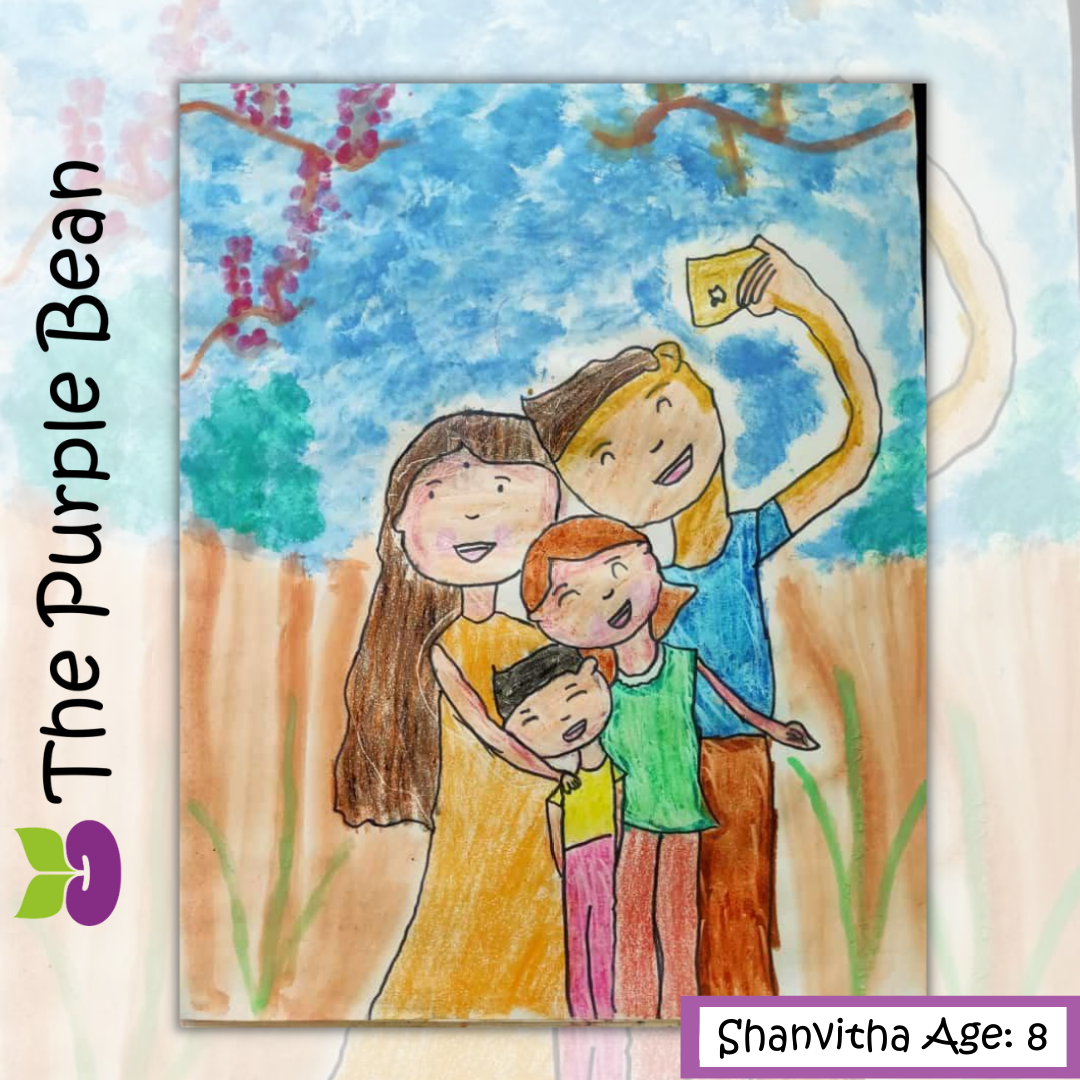 Here's one of her craft ideas. She thought this up herself!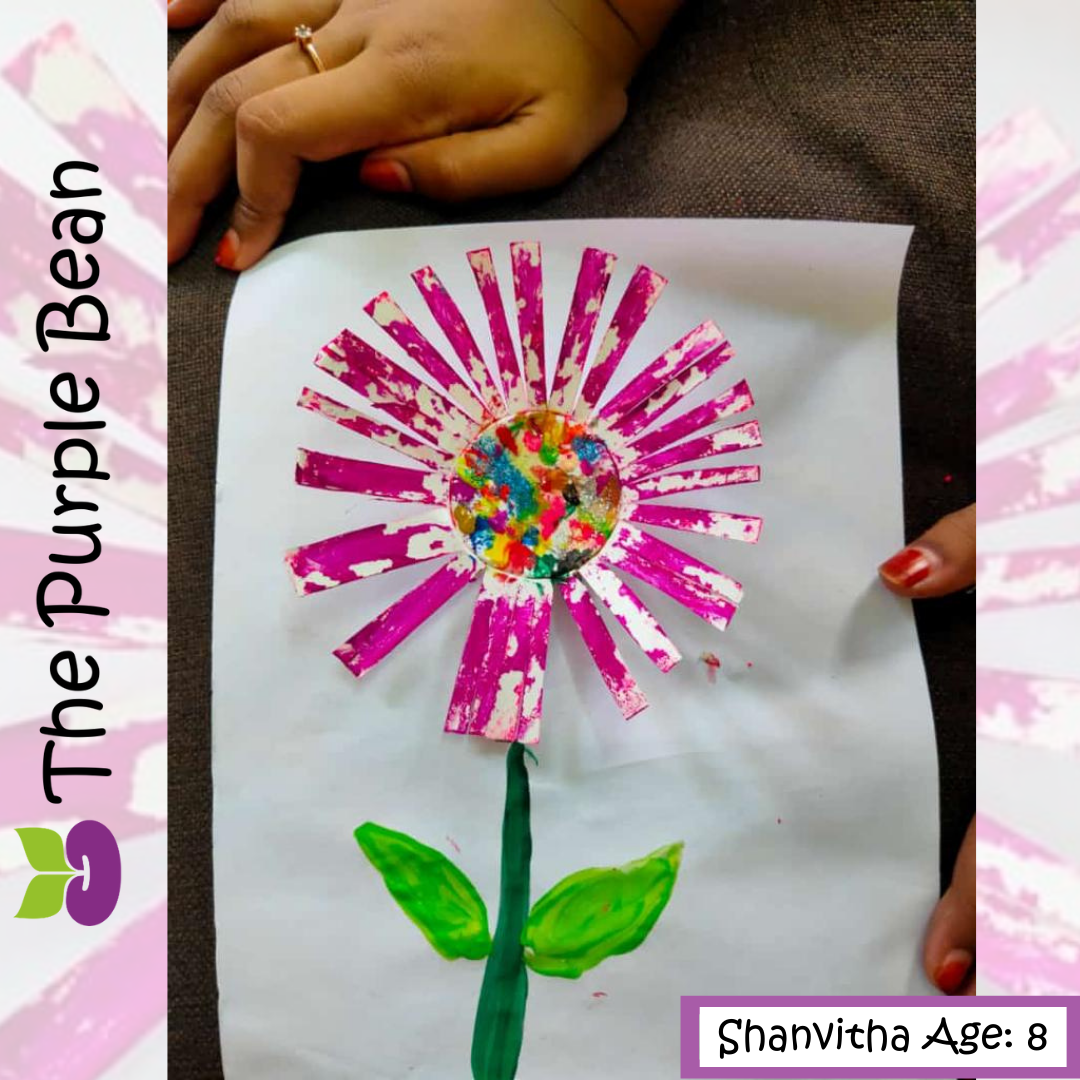 ---
We're waiting to hear from you all. Please send your work in to hello@purplebean.in!