First up, Shrikar. He's sent us a great word puzzle and a wonderful drawing. Great going, Shrikar! You're absolutely right. India has so many superheroes right how.
Let's find out a little more about him:
Hi, my name is Shrikar. I am 9 years old.my hobbies are painting, making crafts and reading books. My favourite book series are Wimpy Kid and Tom Gates. I am a huge fan of marvel.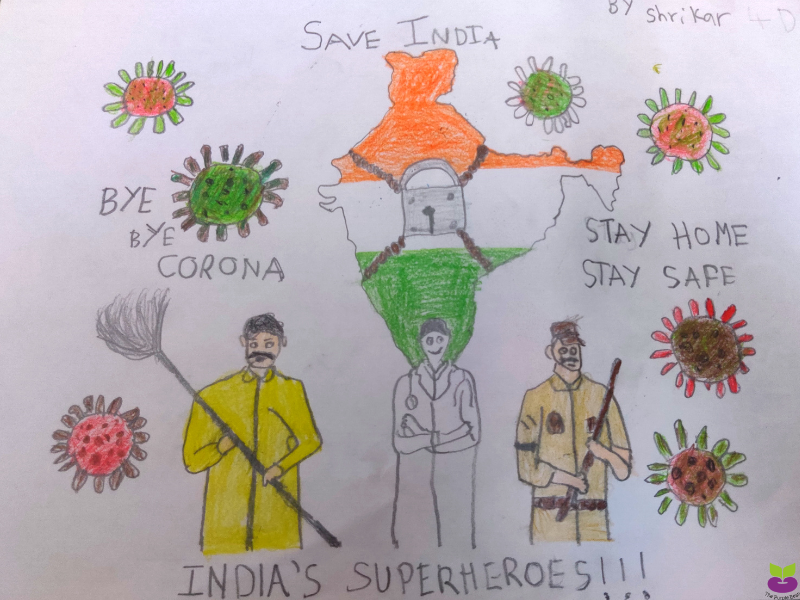 Next up we have Adithyavel's craft work. Take a look!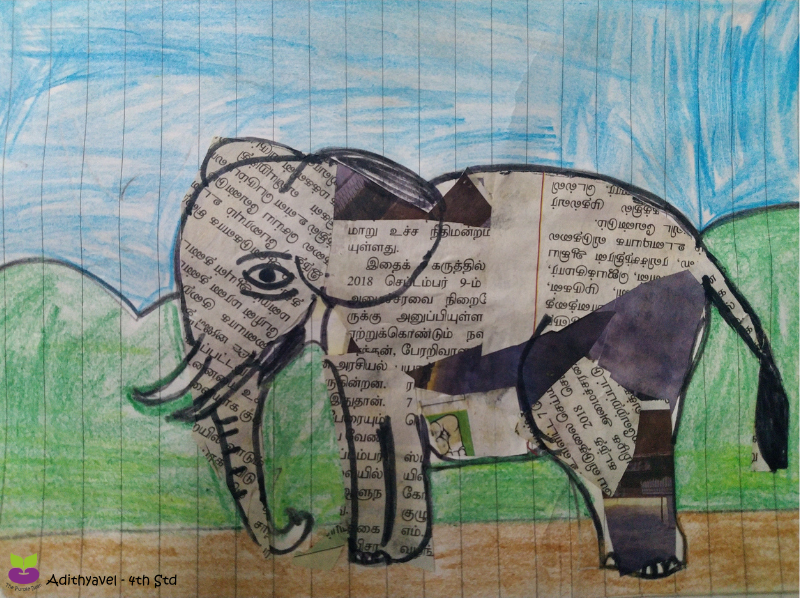 Now for some terrific art by Nakshatra...
Hi Purplebean, I am Nakshatra of class 4 from Chennai. I love to draw, do craft works, write stories. I am learning dance. Now I have a platform to showcase my drawings in your "creative corner".Thank you 🙂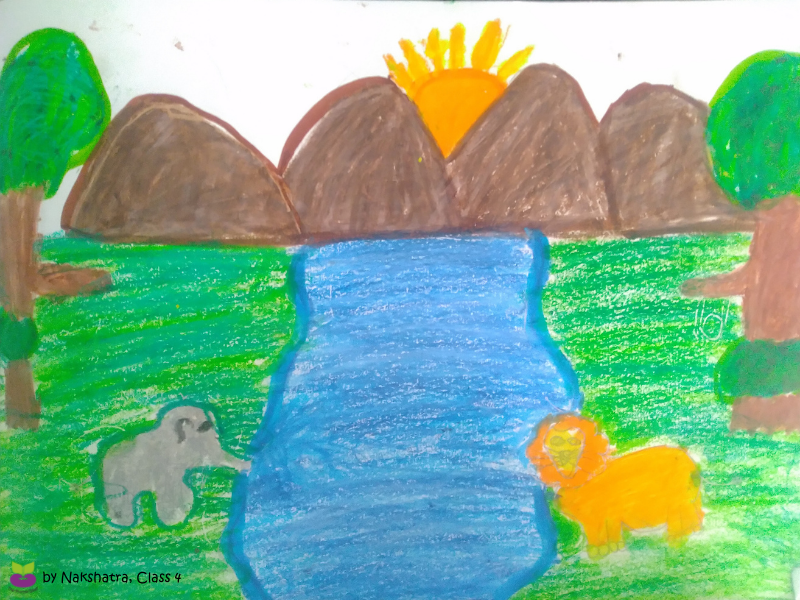 And a drawing from Diyaa too
This is Diyaa of class 1 from Bangalore. My hobbies are drawing, colouring and reading stories. I am learning Badminton. I like the Mango tree story.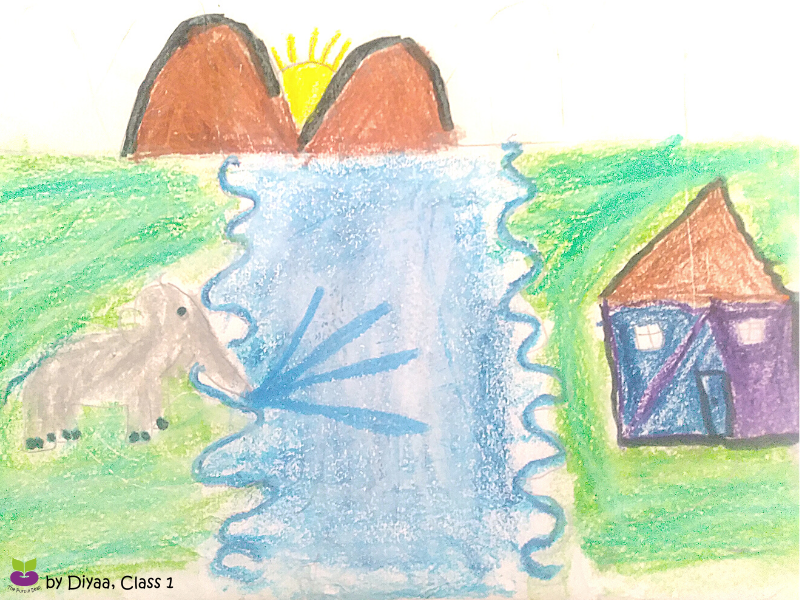 Finally, another submission from Prathika. Lots of sunrises this week!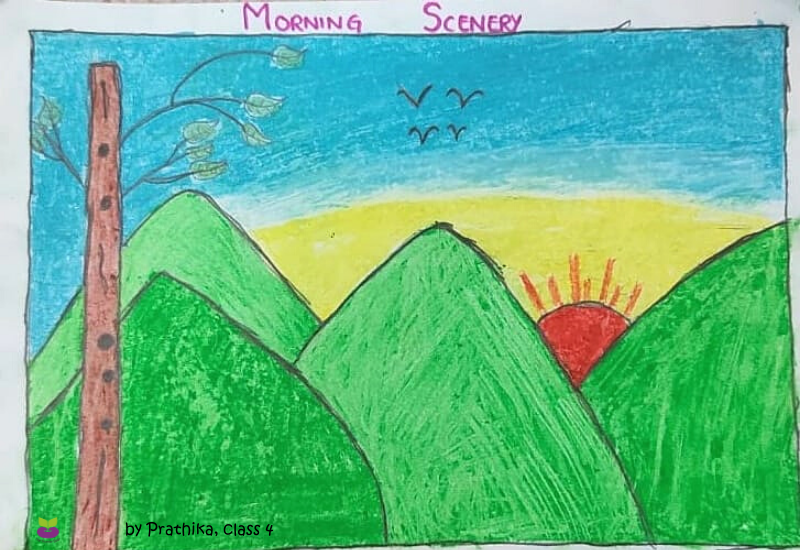 ---
This brings us to the end of this week's Creative Corner. Please do keep sharing your work. We love seeing your creativity! As always, email us at hello @ purplebean.in